PUSJKIN (IRE)
vinner
OPEN HANDICAP 2023
i BRO PARK
(2023-08-16)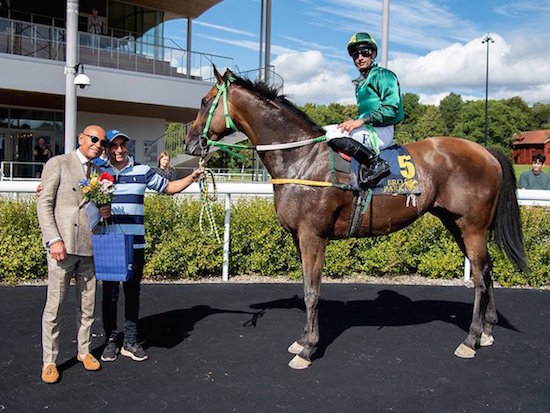 PUSJKIN (IRE) vinner Open Handicap över 1600 meter med hals, tid 1.37,6 och 64 kg. med Elione Chaves i sadeln.
Det är INGER LINELL som äger Muhaarar sonen som fick 57.500 SEK i försrta pris.
I vinnarcirkeln ses från höger Esteban Pizarro och Francisco Castro.
Uppfödare är Irish National Stud.
Foto Elina Björklund.
Congratulations to the all winning connections!!!