FOOTFALL (IRE)
vinner
2-Årslöpning
(2022-11-27)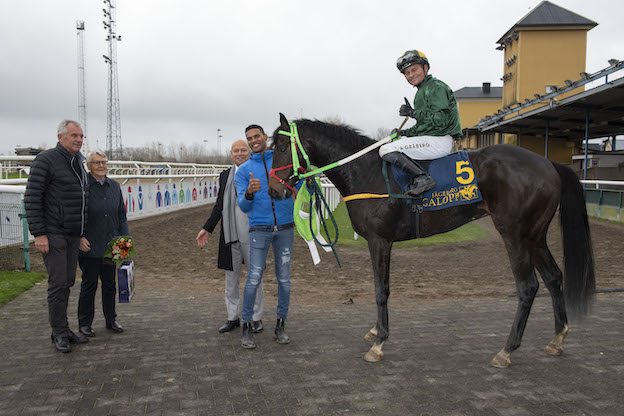 FOOTFALL (IRE) vinner lätt med 1 längd 2-Årslöpning över 1200 meter och Per-Anders Gräberg i sadeln.
Det är INGER LINELL som äger Footstepsinthesand sonen som fick 50.000 SEK i första pris.
I vinnarcirkeln ses från höger, Sebastien Olivier, Francisco Castro, ägarinna Inger Linell och Göran Wallin.
Uppfödare är Mc Donnell Dennis.
Foto Stefan Olsson.
Congratulations to the all wining connections!!!