NYHETER
2022-11-27
FOOTFALL (IRE)
vinner
2-Årslöpning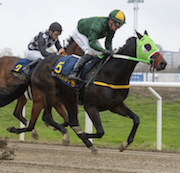 2022-11-16
WORTHEVERYPINGIN (IRE)
vinner
Maidenlöpning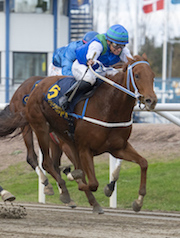 2022-10-26
SEA LIEUTENANT (IRE)
vinner
GULDHANDICAP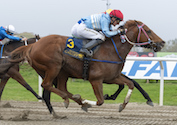 FLER NYHETER

SEA LIEUTENANT (IRE)
vinner
GULDHANDICAP
(2022-10-26)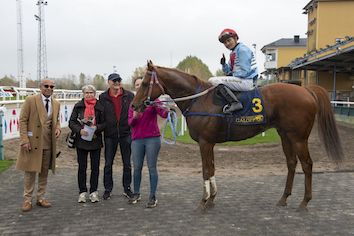 SEA LIEUTENANT (IRE) vinner efter strid med nos en Guldhandicap över 1600 meter, tid 1.41,6 med 62 kg och Per-Anders Gråberg i sadeln.
Det är STALD SEASIDE som äger Mastercraftsman sonen som fick 50.000 SEK i första pris.
I vinnarcirkeln ses från höger Sara Olsson, ägare Peter Rasmessen, Vivi Rasmussen och Francisco Castro.
Uppfödare är Camas Park, Lynch Bages o Summerhill.
Foto Stefan Olsson.
Congratulations to the all winning connections!!!