NYHETER
2022-09-14
AMON RA (GB)
vinner GULDHANDICAP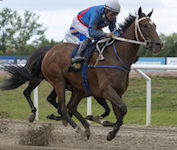 2022-08-26
PUSJKIN (IRE)
vinner ROSSICA MILE 2022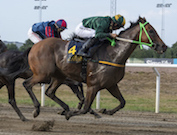 2022-08-26
CIVILON (SWE)
vinner BRONSHANDICAP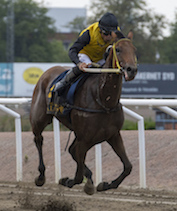 FLER NYHETER

BUSHMILL (IRE)
vinner
LAMBADA CUP
(2022-07-31)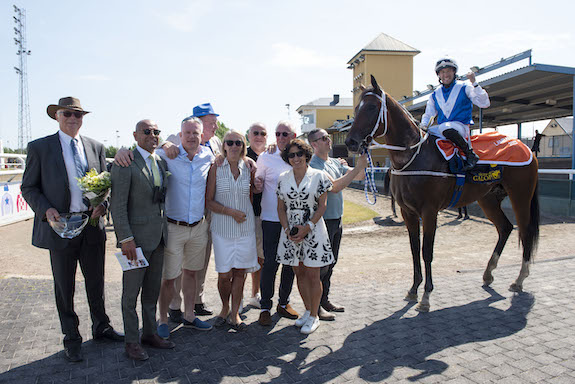 BUSHMILL (IRE) vinner LAMBADA CUP det första stora lopp till 2 åriga i sin andra start med 1 längd, över 1200 meter, tid 1.15,3 med Maikel Narvaez Bravo i sadeln.
Det är MAC RACING, PÅ RAGNARSSON och NO BERNERUP som äger Gleneagles sonen som fick 125.000 SEK i första pris.
Uppfödare är Norris Jacqueline.
Foto Stefan Olsson.
Congratulations to the all winning connections!!!