BOSSNER (IRE)
(2022-05-11)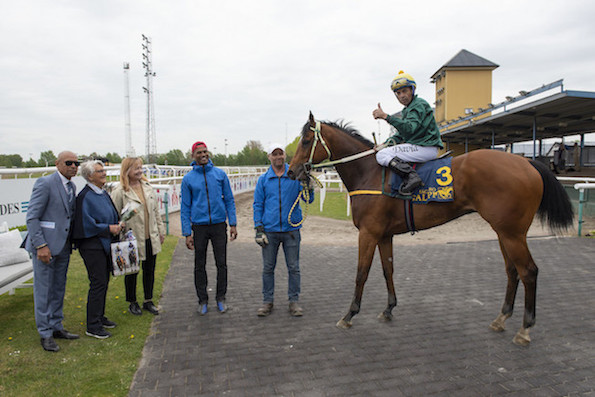 BOSSNER (IRE) vinner säker med 1/2 längd i sin andra start på Jägersro i år en Bronshandicap över 1200 meter med 67 kg. tid 1.14,2 och David Sanchez i sadeln.
Det är INGER LINELL och FRANCISCO CASTRO som äger Camacho sonen som fick 25.000 SEK i första pris.
Uppfödare är Ryan J.
Congratulations to the all winning connections!!!