REUNION ISLAND (IRE) vinner i dött lopp
Henrik Leths Mindelob
(2022-05-07)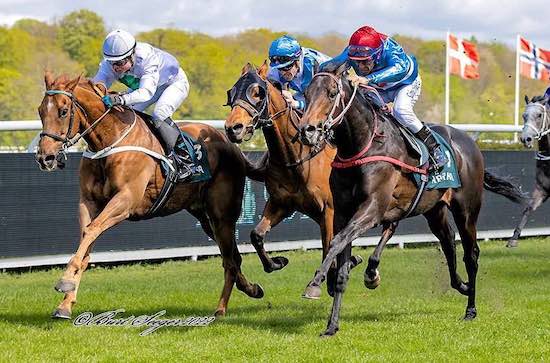 REUNION ISLAND (IRE) hinner i sista sprang at fånga Sandtastic (FR) och vinner i dött lopp Henrik Leths Mindelob över 1200 meter, tid 1.12,7 med David P Sanchez i sadeln.
Det är STALD SEASIDE som äger Wootton Bassett sonen som fick 26.500 DKK i första pris.
Uppfödare är Moratala, Chevalier Du Fau o Henry PH.
Foto Burt Seeger.
Congratulations to the all winning connections!!!