MAID (DEN)
(2022-05-01)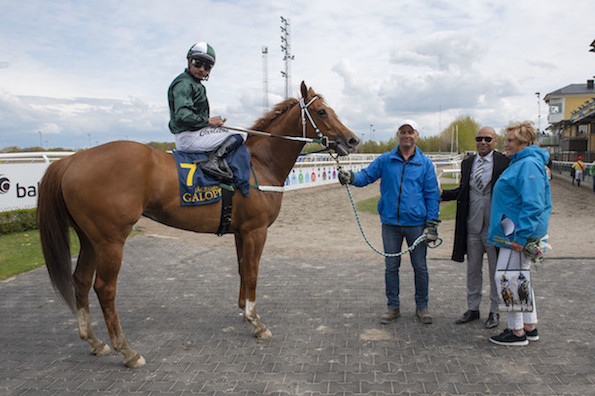 MAID (DEN) vinner i sin årsdebut lätt med 2,5 längder och 68 kg. över 1000 meter, tid 59,3 och Carlos Lopez i sadeln.
Det är TEGELBERGA DRESSYRSTALL som äger Appel Au Matrie dotter som fick 33.500 SEK i första pris.
Uppfödare är Sttuteri Hjörtebo.
I bilden från höger ses ägare Christina Hermodsson, Francisco Castro och Mario Gruström.
Congratulations to the all winning connections!!!