AMON RA (GB)
vinner Open Sprint Handicap
(2021-11-17)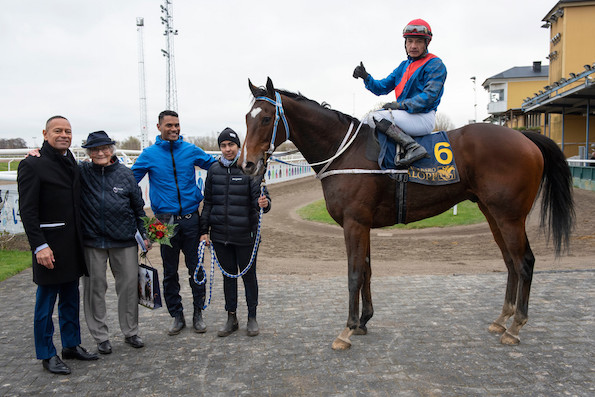 AMON RA (GB) vinner sin andra raka efter strid med hals i Open Handicap och denna gång över 1200 meter, tid 1.12 och Carlos Lopez i sadeln.
Det är VI TRE I SKÅNE (Christina Odenberg) som äger Exceed And Excel sonen som fick 50.000 SEK i första pris.
Uppfödare är Abergwaun Farms.
I bilden från höger ses: jockey Carlos Lopez, Mayra Vidal, hästskötare Sebastien Olivier, ägare Christina Odenberg och Francisco Castro.
Congratulations to the all winning connections!!!