AMON RA (GB)
vinner Handsome Hawk Open Mile
(2021-11-07)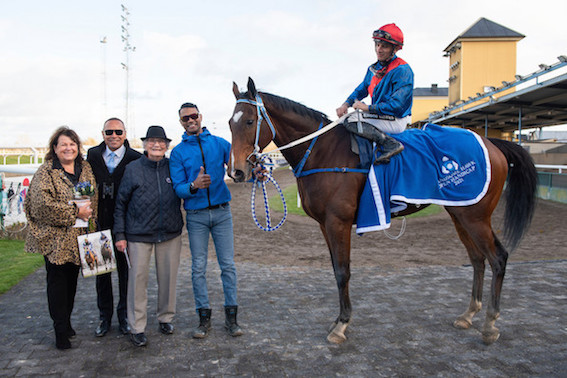 AMON RA (GB) vinner Handsome Hawk Open Mile, säkert med 1 längd över 1600 meter, tid 1.40 och Elione Chaves i sadeln.
Det är VI TRE I SKÅNE (Christina Odenberg) som äger Exceed And Excel sonen som fick 50.000 SEK i första pris.
Uppfödare är Abergwaun Farms.
Congratulation to the all winning connections!!!