PUSJKIN (IRE)
vinner
VALLEY CHAPEL MEMORIAL 2023
2023-07-16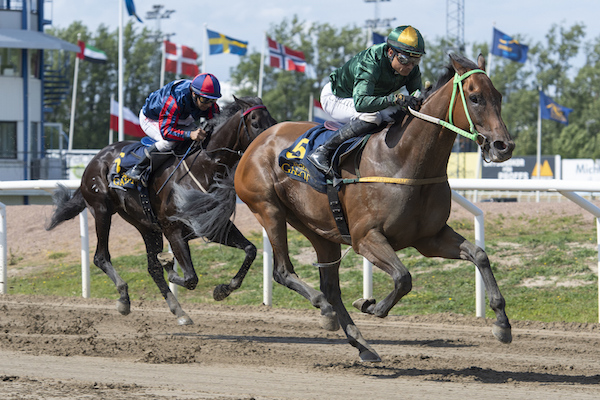 PUSJKIN (IRE) vinner Valley Chapel Memorial 2023 över 1730 meter, tid 1.46,9 med 2 längder och Carlos Lopez i sadeln.
Det är INGER LINELL som äger Muhaarar (GB) sonen som fick 600.000 SEK i första pris.
Uppfödare är Irish National Stud.
Foto Stefan Olsson.
Congratulations to the all winning connections!!!